Irritability & Mood Swings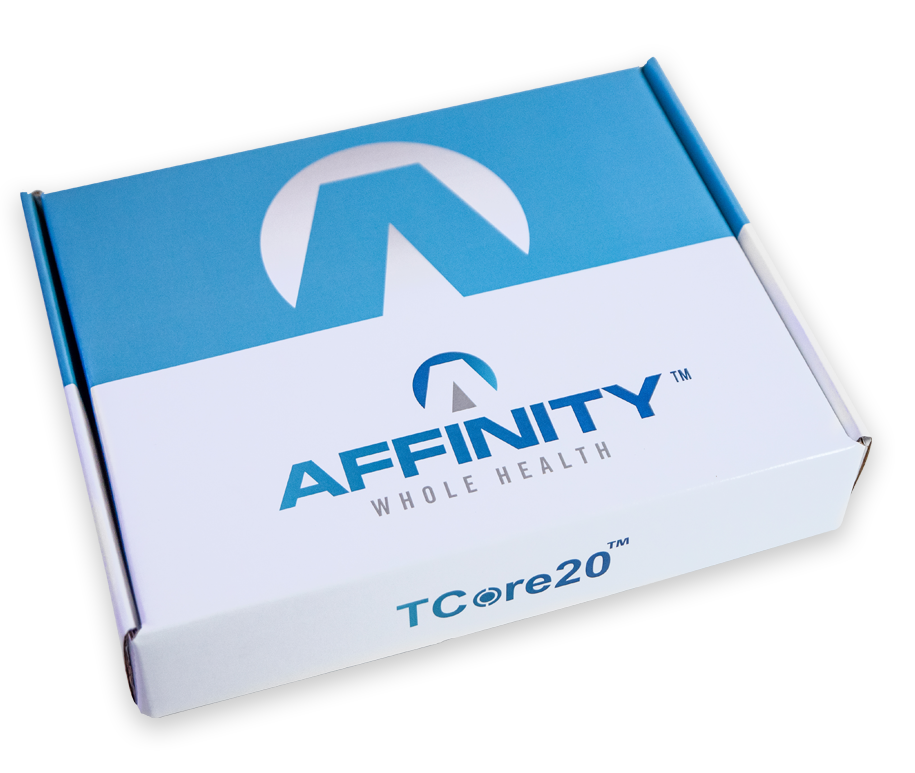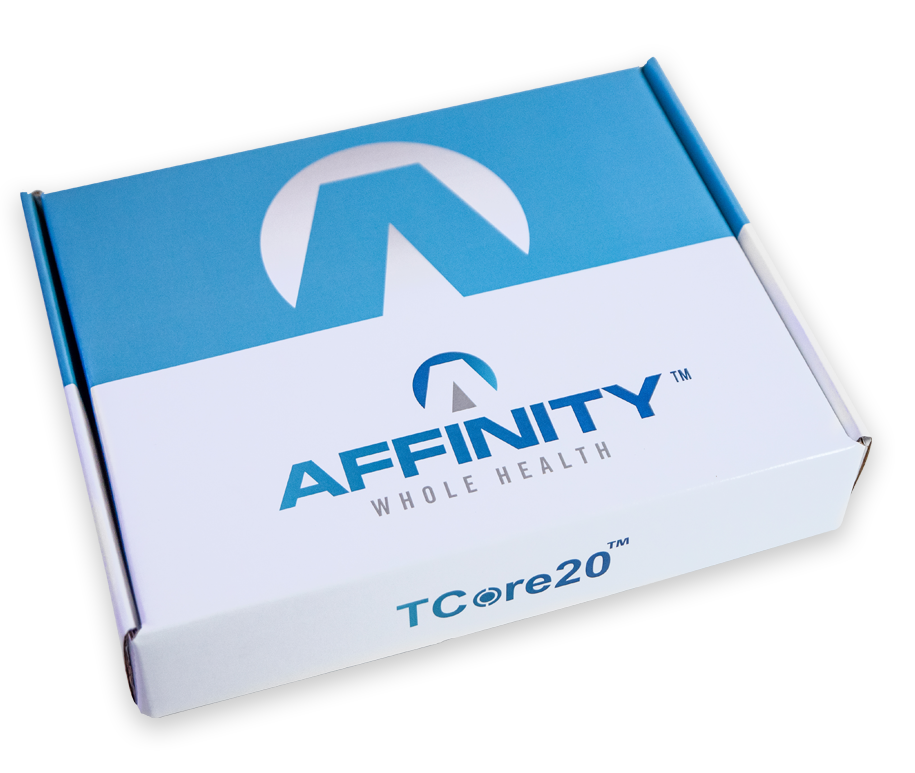 MEET THE TCore20™ PROGRAM
The TCore20™ protocol was developed after years of learning exactly what does and doesn't work when treating a hormone imbalance. The TCore20™ program is designed to naturally optimize key hormone levels and provide symptom relief for men and women.
While some clinics focus only on testosterone, our 20-week program includes bioidentical hormone medications, customized pharmacy-grade supplements, and all the supplies you need for home-administration. Our unique combination of products and our medical philosophy provide a comprehensive approach to help you feel amazing & live better.
Darryl Smigelski
2022-09-26
Affinity Whole Health has been amazing, especially Ally, my patient advocate. I have felt much better and healthier since beginning my program. They have never tried to upsell and have offered options for what I wanted to achieve, leaving the final decision up to me. Ally, has reached out throughout the program checking in to make sure everything was working out and changes didn't need to be made. Highly recommended.
Affinity provides great service. I live an hour and a half away and yet my treatment is seamless. Highly recommended
I can't say enough good things about my experience at Affinity. This office is very clean, organized, and efficient. Their office manager Ally did a great job of explaining everything to me and made me feel comfortable with my decision to start the program. If you have unresolved health concerns make sure that you schedule with Affinity. I am already feeling so much better since starting! I'm a physician and refer many of my patients here because they do such a great job!
I had been to another organization previously.... the Affinity approach gave me a holistic view of my current health and the Dr. helped me with my health goals.... I'm glad to say ... I am AMAZED with the results... and can not wait for the next chapter in my life!!! UPDATE ON ALL: Well now it is 2022 and i am 5yrs in... I am now 209lb down from a high near or around 250+... i FELL BETTER; I LOOK BETTER; and its all because of Ally's help in working with me on the CORRECT PLAN FOR ME... It has also helped my golf game.. which is a main reason I came .. so I could get back in shape and hit shots like I did in my 20's... if I could put 10 stars I would... its been an AMAZING EXPERIENCE NB
The doctor is very knowledgeable about the process of THT. He does a great job of explaining everything and answering any questions. Ally is great at communicating with me on an individual basis and getting questions/concerns addressed quickly and is overall just great at her job.
Connor O'Leary
2022-08-09
great staff and very helpful place.
They are great!! The Testosterone treatment really works I feel great and couldn't be happier.
Joseph O'Keefe
2022-07-07
The team at Affinity is top notch. Very professional and respectful. I would definitely recommend their services. Ally definitely knows what she is doing and is very helpful.
My experience with Affinity Whole Health, the staff and the whole process have been nothing short of fantastic. I needed a kick start several months back and the program has changed my life for the better. I strongly recommend Affinity Whole Health as they are helping to chang lives for the better.
FREQUENTLY ASKED QUESTIONS
Your cost depends on the medications you are approved for during your consultation. Our programs typically range from $195 to $295 per month all-in. This all-in pricing includes your medications, supplements, supplies, shipping & handling, follow-up lab work and follow-up consultation. We never charge a membership fee. You also will be partnered with a dedicated Patient Advocate as your point of contact throughout the process.
Typically insurance does not reimburse or cover the cost of hormone therapy medications. However, we do accept HSA and FSA cards for treatment and services.
During your first appointment, a certified phlebotomist will DRAW your blood and send it to a CLIA/CAP accredited lab for analysis. Typically, this appointment lasts 15 minutes.
During your second appointment, you'll meet with one of our medical practitioners for a thorough evaluation and create your customized program. This typically takes 30 minutes.
No. All of our programs are self-administered and delivered to your home. We give you all of the supplies you need for treatment. We encourage patients to come into the clinic for a complimentary InBody body composition analysis to measure their progress.
AFFINITY WHOLE HEALTH CAN HELP
Bioidentical Hormone Therapy
We focus on treating hormone imbalances using a combination of key hormones including testosterone. We utilize additional treatments to balance the effects of testosterone and optimize your hormone levels. By treating the source of low testosterone, patients experience more energy, improved libido, better workouts and much more.
Weekly injections of Semaglutide (Brand names Ozempic and WeGovy) regulate appetite and slow gastric emptying. Some patients report losing a pound or more per week.
We offer a range of peptides to enhance your results on specific health areas like weight management, sleep, joint pain, and lean muscle development.
Vitamin & Amino Acid Therapy
Our vitamin and amino acid products can jump-start your program by providing increased energy, better focus, and enhanced workout results.
Erectile Dysfunction Therapy
We can help men that are struggling with diminished sex drive and erectile dysfunction.
Prescription Anti-Aging Acne Treatment
Our prescription Tretinoin plus Niacinamide serum works to clear pores and increase skin cell turnover. This custom-blended serum can reduce the appearance of wrinkles, fine lines, discoloration, and rough skin caused by sun damage.
GET STARTED WITH A FREE EVALUATION
> > >
MEET OUR MEDICAL DIRECTOR, DR. KOEHLER
Dr. Michael Koehler is Affinity's Medical Director and a board-certified emergency medicine physician.  A native Texan, Dr. Koehler received his Doctor of Medicine from the University of Texas in San Antonio after obtaining his Bachelor of Science degree from the University of Notre Dame. Dr. Koehler completed his emergency medicine residency at Carolinas Medical Center in Charlotte where he also served as chief resident.  Following residency, Dr. Koehler provides quality emergency department care to thousands of patients in addition to supervising and educating medical students, residents, physician assistants, and nurse practitioners.
Dr. Koehler has a strong interest and experience with men's and women's hormonal therapy, peptide therapy and weight loss therapy.  He is also a member of the American Academy of Anti-Aging Medicine and holds a Certificate in Peptide Therapy.
In his spare time, Dr. Koehler enjoys weightlifting, watching football, and spending time with his wife and two sons.
WHAT OUR PATIENTS SAY
"The program is working well. I can't believe the change in focus, intensity and energy. My strength is almost up to levels from my mid twenties. My body weight is up, but my waist is down a bit. I appreciate how Affinity has helped my quality of life."
BRIAN M.
AGE 35
"I have been delighted so far with the results and my experience as a customer has been great. I recently moved back to Cleveland from Florida. I was going to a similar type of clinic in Florida and was nervous that it was going to be difficult to find a high caliber anti-aging/health clinic in Cleveland. Affinity's testing process was very thorough (much more advanced than the clinic I went to in FL) and the regimen they put me on has me feeling quite a bit younger than my 42 years of age. I have more energy, mentally I can focus much better and I have stronger workouts."
MIKE F.
AGE 42
"I wasn't happy when my Doctor told me I was average for my age and that he couldn't prescribe me anything. I'm not looking to be average at anything I do in life. I purchased some creams and gels over the internet but they were completely ineffective. I was so happy to learn about the opening of Affinity and everything has been incredible. My enhanced productivity at work makes this program a NO BRAINER for me!"
DAVE G.
AGE 54
BOOST ENERGY + BETTER SEX + BUILD MUSCLE + BURN FAT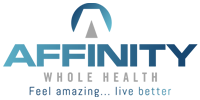 Located at 7540 Sawmill Parkway, Suite G, Powell, OH 43065